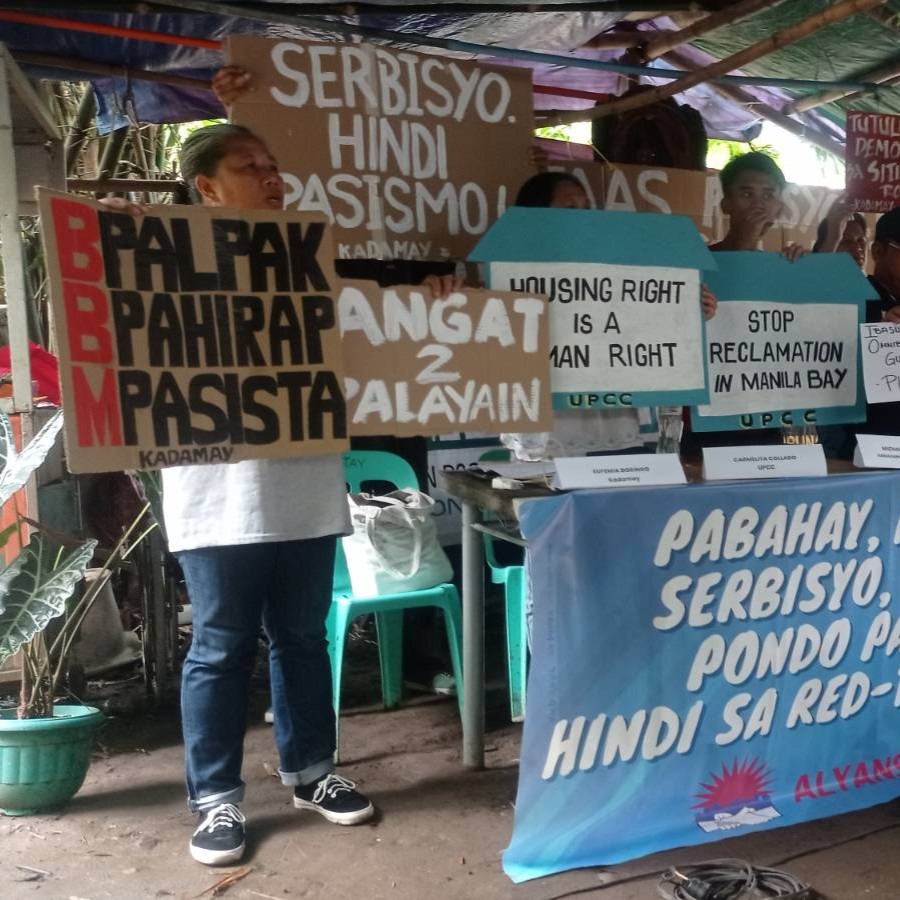 Urban poor group Kadamay said that the current situation of Filipinos under the first year of the Marcos Jr administration is far from rosy, pointing to the rising prices of food and basic commodities, increasing number of informal work and self-rated poverty, and the meager wage hike in NCR.
"Marcos Jr wants to paint a flowery image of our economy under his leadership to cover up the fact that many Filipinos are still suffering," said Mimi Doringo, Kadamay Secretary-General.
The group criticized the government's recent actions to address poverty. They pointed to the appointment of debarred lawyer Larry Gadon as anti-poverty czar and the passage of the controversial Maharlika Investment Fund as examples of the government's failure to offer concrete and long-term solutions to aid the poor and close the widening wealth gap in the country.
According to them, the recent "anti-poverty" projects of the Marcos Jr government such as the DSWD food stubs are merely stop-gap solutions with no real laid-out answers in addressing hunger and poverty in the long-term.
The group added that despite having the Pambansang Pabahay para sa Pilipino Program (4PH), which seeks to address the 6.8 million housing backlog within the 6-year term of Marcos Jr, urban poor communities continue to be at risk of eviction and demolition due to government-initiated but privately or foreign-funded large-scale infrastructure projects like the SMC-New Manila International Airport (NMIA) and other reclamation projects under the "Build Better More" program.
"We want to hear real solutions to poverty in the upcoming SONA, lack of sufficient income and employment, and housing insecurity. Not just rebranding and changing logos to deceive the public," said Doringo.
Kadamay, along with various local urban poor organizations, are ready to join the mass mobilizations on SONA to press the government to have real solutions to the real problems and struggles of the Filipino people.
"The people are already hungry, where is the P20 rice?!" she quipped.