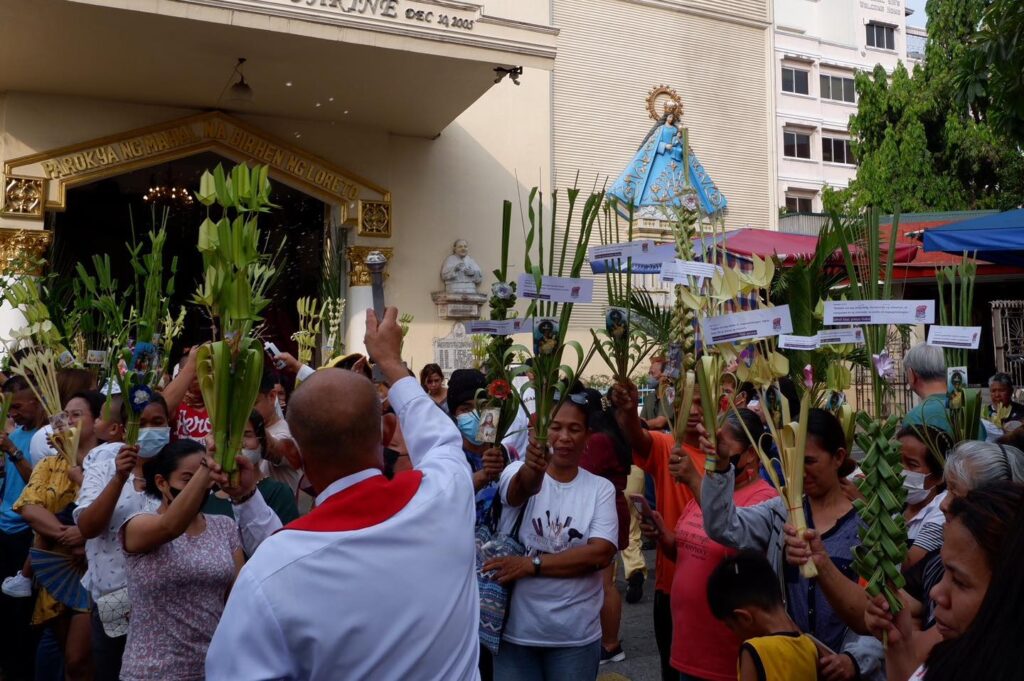 Urban poor communities in Manila and Quezon City came together to observe the Palm Sunday mass at the Our Lady of Loreto Church in Bustillos, Manila carrying palaspas or palm leaves with written calls for wage hike, job security, and decent public housing, to honor the start of the Holy Week in the face of the ongoing socio-economic crisis that the poor endure.
According to Kadamay National Secretary General Mimi Doringo, "Just like the suffering and pain that Christ endured solely for spreading the Good News and helping the oppressed, the poor today also experience intense suffering due to the denial of basic social services."
For Kadamay, this Palm Sunday mass serves as a reminder that the fight for better living conditions and basic human rights continues, and the church stands with the marginalized communities in their struggle for social justice. The gathering also highlighted the importance of addressing the socio-economic crisis that has disproportionately affected the poor, and calls on the government to prioritize the needs of the most vulnerable sectors of society.
This is part of Kadamay's annual "Kalbaryo ng Maralita" activities with the main program and mobilization happening tomorrow morning, April 3, where a procession starting 9am will be held from three assembly points in Manila, namely, Bustillos Church (main assembly area), Abad Santos cor Recto, and Trabajo Market. The procession will converge to hold a senakulo performance at Plaza Miranda presenting the struggles of the urban poor.
"We hope that those in power will use this upcoming Holy Week to reflect on the experiences of impoverished Filipinos. This Calvary serves as a reminder to the government that they should emulate the message of Jesus' sacrifice on the cross – love and concern for others, especially the poor, not oppression and abuse of power," added Doringo.